Hydro Dermabrasion Facial in Hyderabad
Reveal Your Natural Glow with a Hydro Dermabrasion Facial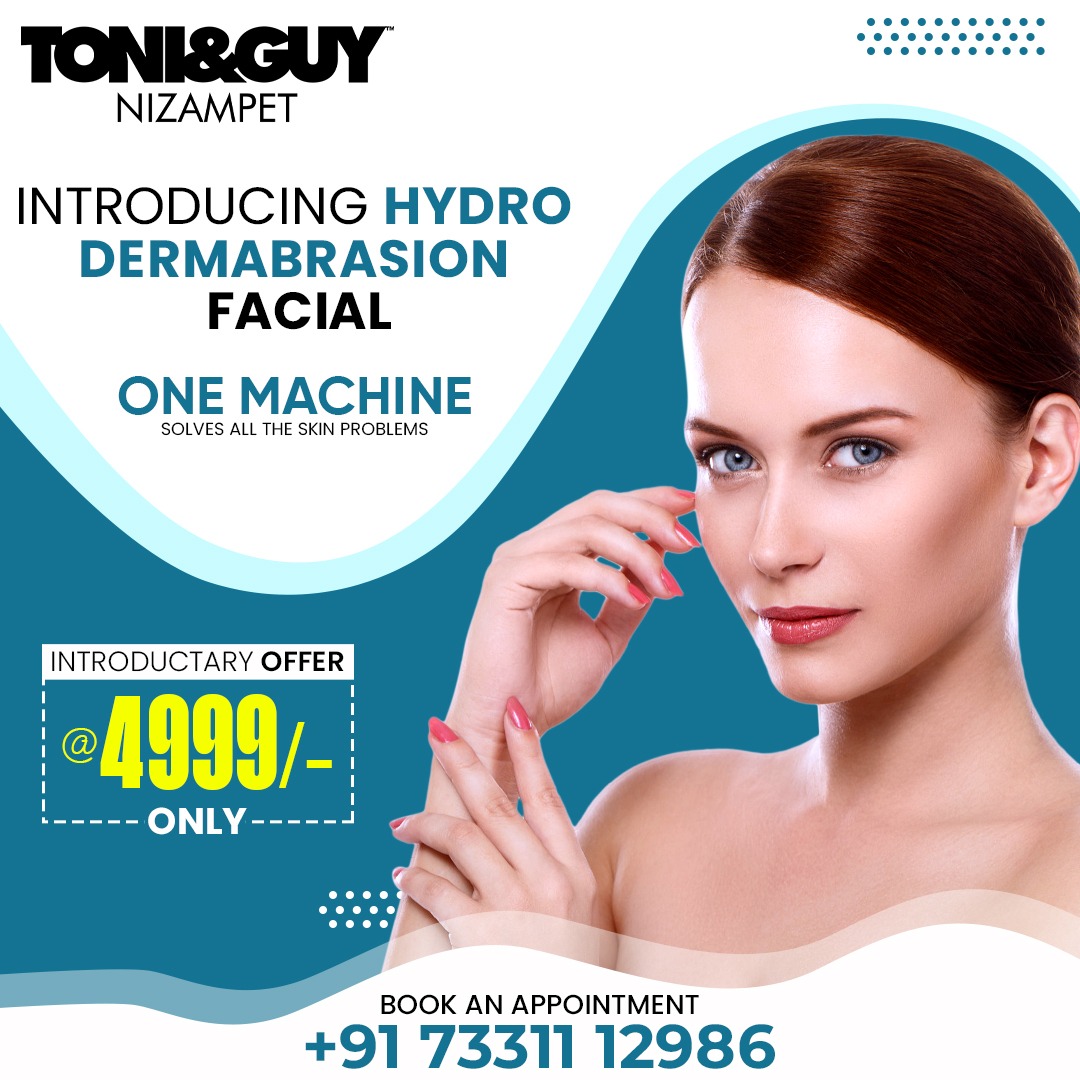 What is Hydro Dermabrasion Facial?
Hydrodermabrasion is the latest innovation currently trending in the skincare industry. This amazing treatment offers the greatest technology to remove dry, dead skin cells from the outer layer of the skin while simultaneously inputting hydro-serum onto the skin infusing it with ingredients based on the skin's needs. This triple and advanced technology optimizes the entire treatment by concurrently stimulating blood circulation and lymphatic flow. This new technology combines water and exfoliation to effortlessly exfoliate and reveal healthier more radiant texture. Hydrodermabrasion has proven to be the best alternative for sensitive skin types, looking for a gentle, yet hydrating exfoliation. Hydrodermabrasion can be performed on all skin types including those with aging, blemished, dull, dehydrated, oily and uneven skin tone. Through the reduction of oil and congestion, the appearance of the pores are considerably minimized. Additional benefits include the reduction of mild acne scars, puffy eyes, and the reduction of fine lines and wrinkles. The Hydrodermabrasion facial lasts about an hour and results of radiant, smooth, and rejuvenated skin are instant.
Advanced Technologies, Revolutionizing The "Standard" Facial
Gentle skin exfoliation with a hydro-solution treatment
Vacuum massage and lymphatic drainage
Extraction of oil, blackheads, and damaged skin cells
Benefits of Hydrodermabrasion
Diminish the appearance of fine lines and wrinkles
Improve skin texture
Minimize the pores
Visibly softer and smoother skin
Reduction in the appearance of scar tissue
The Final Touch!!
The Oxygen Infusion & Skin Hydration Therapy
Oxygen infusion is the splendid final touch to the Hydro Dermabrasion Treatment. Once finished with the Hydro Dermabrasion Treatment, the Oxygen Infusion system will infuse the skin with immense hydration and restoration. Any residing irritation or redness will be eliminated. Additional benefits include an increased youthful appearance, smooth skin, and accelerated hydration for a brighter complexion.
1. Powerful technology boosts the absorption of nutrients
2. A glowing finish with NO irritation
3. Accelerated hydration